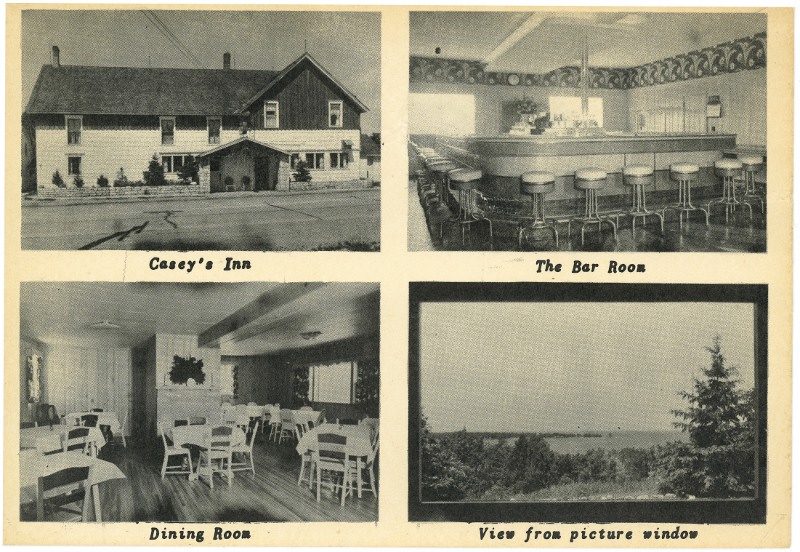 Take a trip through the life of one of Egg Harbor's landmark buildings and businesses with writer Mary Lautenbach Martin as she recounts her family's history at Casey's Inn Sunday, March 6.
Martin's grandparents founded the restaurant 75 years ago in a building that has stood since the 1800s. The presentation will take attendees from the years it began with August "Casey" Lautenbach and his wife Leila, through the days that her father Lester and uncle Donald operated the establishment for more than 40 years.
The presentation will also include previous and present owners, fun stories from behind the bar, the stove, and the entertainment provided by patrons. "This will include some facts and figures, dates, and more importantly, will shine a light on the characters and stories of this place during The Lautenbach years."
Martin's presentation will be held at the Bertschinger Community Center at 2 pm Sunday, March 6, 2016 and will also include snacks provided by Casey's.