The Egg Harbor Historical Society will host a special presentation on the history of the iconic Door County Bookmobile Thursday, Sept. 24.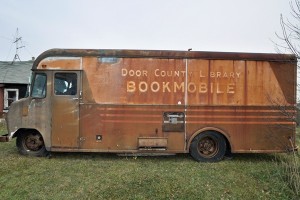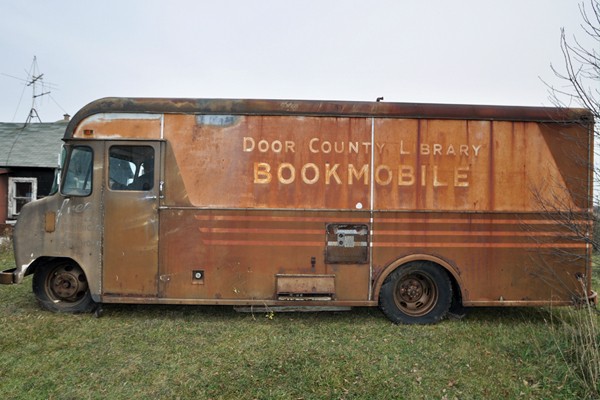 The program will be part of the society's annual meeting and dinner at the Egg Harbor Town Hall, 5242 Cty I in Carlsville.
Download an Annual Meeting RSVP Form
The society obtained the Bookmobile in 2014 and aims to restore the vehicle as a traveling history museum with books, historical documents, and interactive displays.
Until it was retired in 1989, the Door County Bookmobile was a door to another world for Door County children and adults for generations.
For 40 years the Door County Bookmobile delivered books to children at schools and villages throughout the peninsula. Where there was a cluster of homes with kids, the Bookmobile stopped – Ctys T and I, the parking lot of the Carlsville Bar, the Hainesville School, and dozens of other rural locales.
Giz Herbst will lead the presentation, and residents are encouraged to share their own memories of the bookmobile and photos. The meeting includes a chicken dinner served at 5:30 pm. Those who wish to attend should RSVP by visiting eggharborwi.com and downloading the form to mail with check for $10 to Egg Harbor Historical Society, PO Box 264, Egg Harbor, WI, 54209. RSVPs are required by Sept. 18.
To find out how you can help, or to donate to the effort, email eggharborwihistory@gmail.com.